PROTECT ONLINE PHOTOS
If you're seeking to prevent others from ever being able to copy your online photo, then stop now, because you won't find the solution here. It just isn't possible. Anything which is displayed to someone can in principle be copied, since the image information has already been transmitted. What you can do, however, is to make copying more difficult, and to ensure your usage terms are clear — so that visitors know you are serious about image protection.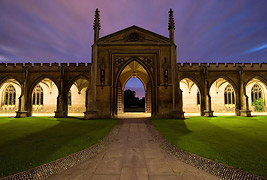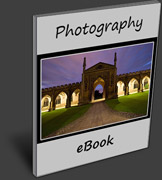 COPYRIGHT YOUR PHOTOS
The first step is to ensure that your photos are copyrighted. Fortunately, in most countries this happens automatically when the photo is created, including in the US, UK, EU and Canada. No action is required on your part, and you will have all necessary legal rights to recover any lost fees from unauthorized use.
While the above is sufficient for the vast majority of online photos, in special cases you may even want to file your photo with the U.S. Copyright office (or similar government body). This will enable you to potentially also recover punitive damages and legal fees, but is probably only necessary for unusually high value work.
MAKE PHOTO COPYING MORE DIFFICULT
Each of the methods below will make photo copying more difficult for novice internet visitors. With each example, just view the image's HTML source code if you want to learn how to implement any of these protection features.
Note: these methods require that you be able to change your website's HTML code; if that isn't the case (such as images hosted on Flickr, Picassa, etc.), then you'll want to skip to the next section.





Hidden Layers. Place the actual image behind a transparent foreground image. The online image will appear completely normal, but whenever someone tries to right click and save it, the resulting file will be the blank foreground image — not the background.
Tiling. Another option is to break your photo into smaller image tiles. These will appear as a continuous image, but anyone trying to copy your image will end up saving only one tile piece at a time. However, the tiling approach also means that your web server will have to provide several files instead of just one — which may make the web page load more slowly, and can potentially increase your server requirements. Separating each photo into smaller tiles can also be quite time consuming, so this option isn't commonly used.
Try saving either of the above two examples to see what happens. However, both protection methods can be overridden by using a screen capture or "print screen" feature, and in the case of the transparent layer, by inspecting the website's HTML code.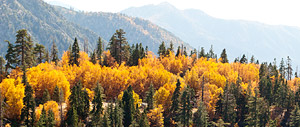 image protected by disabling right-click capabilities
Disable right-clicks. This method can be a very effective way of letting your visitors know you are serious about image protection, and of ensuring that they receive a copyright notice whenever they try to save your image. Try right-clicking on the image to the left and you'll see a notice instead of the usual "save as" menu.
Use flash to display the image. This prevents any kind of right clicking or saving in standard browsers, and can be implemented using a program called swfIR. However, the visitor can still access the original image if they view the page's HTML source code.
MAKE PHOTO OWNERSHIP & USAGE TERMS KNOWN
You can make your ownership and usage terms known by employing some combination of image watermarks, copyright metadata (IPTC) and a link to a usage license.
Photo Watermarks. These are a good way to make it clear that you are serious about copyright protection. They also make it more likely that you will receive credit even when an image has been copied without your permission.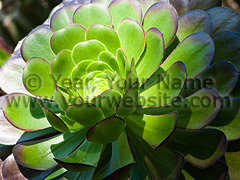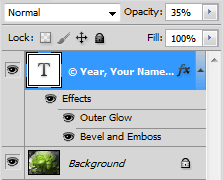 Example watermark which was added using Photoshop layers.
To add your own: (i) create a foreground text layer with your ownership information, (ii) set the text color to black or white, (iii) set the layer opacity near 50% and (iv) add layer effects such as an outer glow and an embossed look (making the watermark more difficult to remove).